💃! Sometimes an emoji captures it all. What does it mean? Well, the Topia team is
dancing
, mentally and physically, because of this week's release.
Use the new "Sign In" button on the Topia website
to
access your new and improved
Account Dashboard
! Also, make sure to layer text assets until your heart's content, because
text assets were added to our layering system
.
🪧 Sign in from the Topia website
Psst, there's a new "Sign In" button in the top navigation bar of the Topia website. Why are we whispering? We don't know, but you should select it, sign in, and experience the glory of your new and improved
Account Dashboard
(see below)!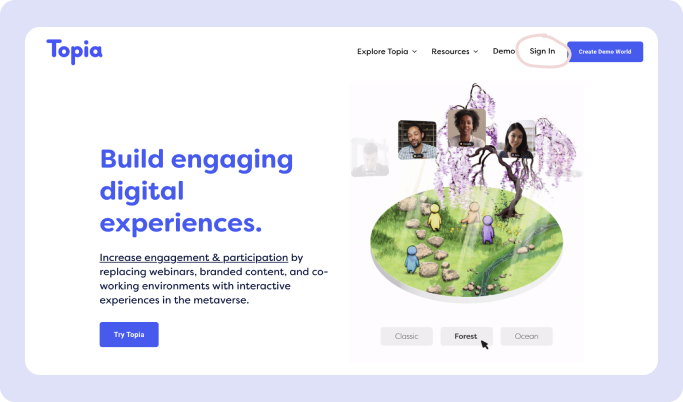 🆕
Your new Account Dashboard has arrived
Choose a world to visit from Your Worlds and Recently Visited Worlds, or portal to a friend that's already online and sharing their location. From here, you can also find the
Help Center
,
create a world
, and
request a feature
. You'll never experience the frustration of forgetting a World URL again! Just go to
topia.io
, sign in, and those URLs will all be tucked away safe and sound 🛏 in your Dashboard .
This Account Dashboard update is the first of multiple that we'll be releasing over the next month. Next up: enhanced analytics 📈 .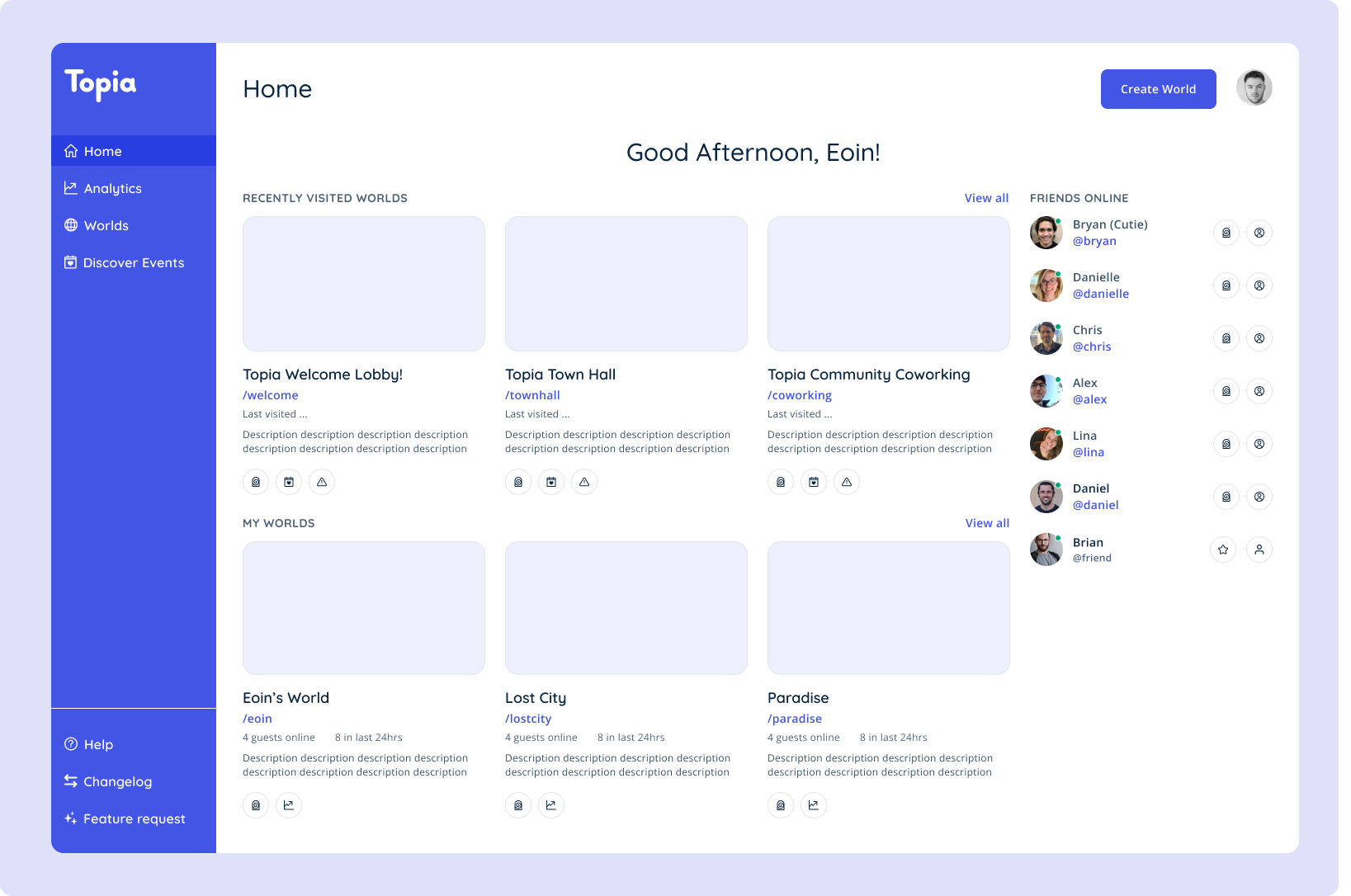 Change your text assets to top or bottom layers, and layer them on top of other assets. The power is in your hands now that text assets have been added to our layering system! 🤲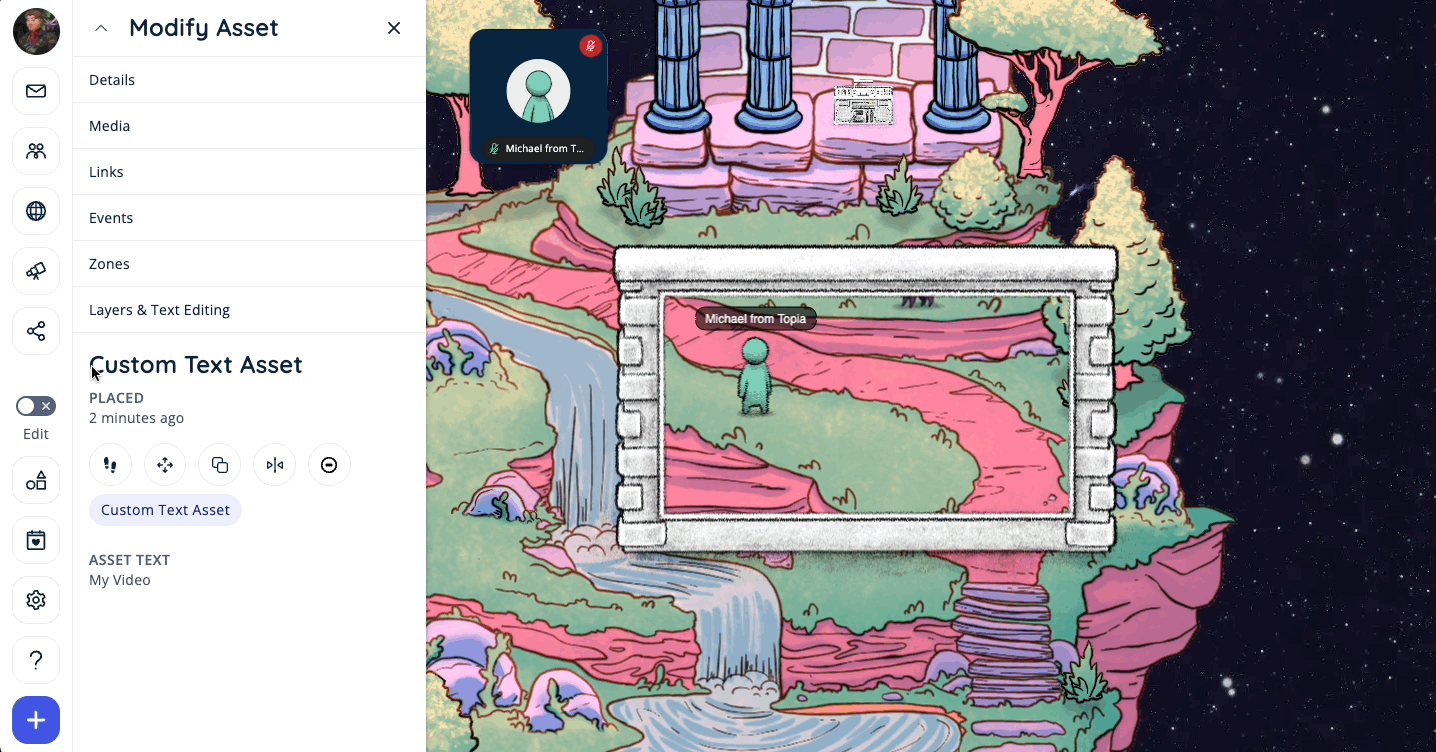 🏷
The "Free" plan's name has change to "Demo"
If you have feedback on how we can improve Topia, submit a new idea, vote, or comment on other ideas in our
Feature Requests Board
.