Hello, fellow Topians! 📣 This week, there are 2 new updates to our Layers page, including a new field called 'Display Layer' that allows you to switch a single layer asset to a top or bottom layer! Also, we started on a series of optimizations that we're making to video and audio feeds, including removing the video or audio feed blink when transitioning to screenshare.
🍔 
Change 'Display Layer' For Single Layer Assets
World Builders, remember that time you uploaded a single layer asset as a top layer, but later decided it would be better as a bottom layer? Well, now there's a field to painlessly make that change: Display Layer! When modifying a single layer asset, you'll see this new field on the Layers page.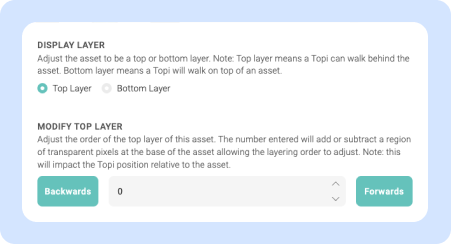 🖼 
Preview Images for Multi-Layer Assets
Top layer and bottom layer preview images are now visible on the Layers page when editing a multi-layer asset!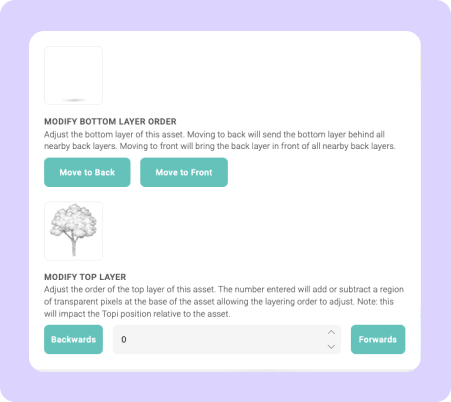 If you have feedback on how we can improve Topia, submit a new idea, vote, or comment on other ideas in our
Feature Requests Board
.